Indian Health Outcomes, Public Health and Economics Research Centre (IHOPE) is funded by the Wellcome Trust/ DBT India Alliance for INR 10,00,00,000 (USD 1.5 million) over five years to build a clinical research centre. The multidisciplinary collaborating institutions are L.V. Prasad Eye Institute, Indian Institute of Public Health, Hyderabad and the Indian Institute of Management, Ahmedabad.
The centre has developed skilled human resources with appropriate technology for end-to-end support for scientists. Projects with regulatory bodies in India and abroad are in the planning stages. Three fellows have been inducted for training them as clinical research specialists (CRTP Fellows).
IHOPE has recently collaborated with NICE International to understand the process related to the development of Standard Treatment Guidelines. In the future IHOPE aims to be a platform for like-minded organizations to come together and follow the due process to develop various clinical guidelines.
Our journey has been exciting so far, in spite of the Covid pandemic posing many challenges along the way.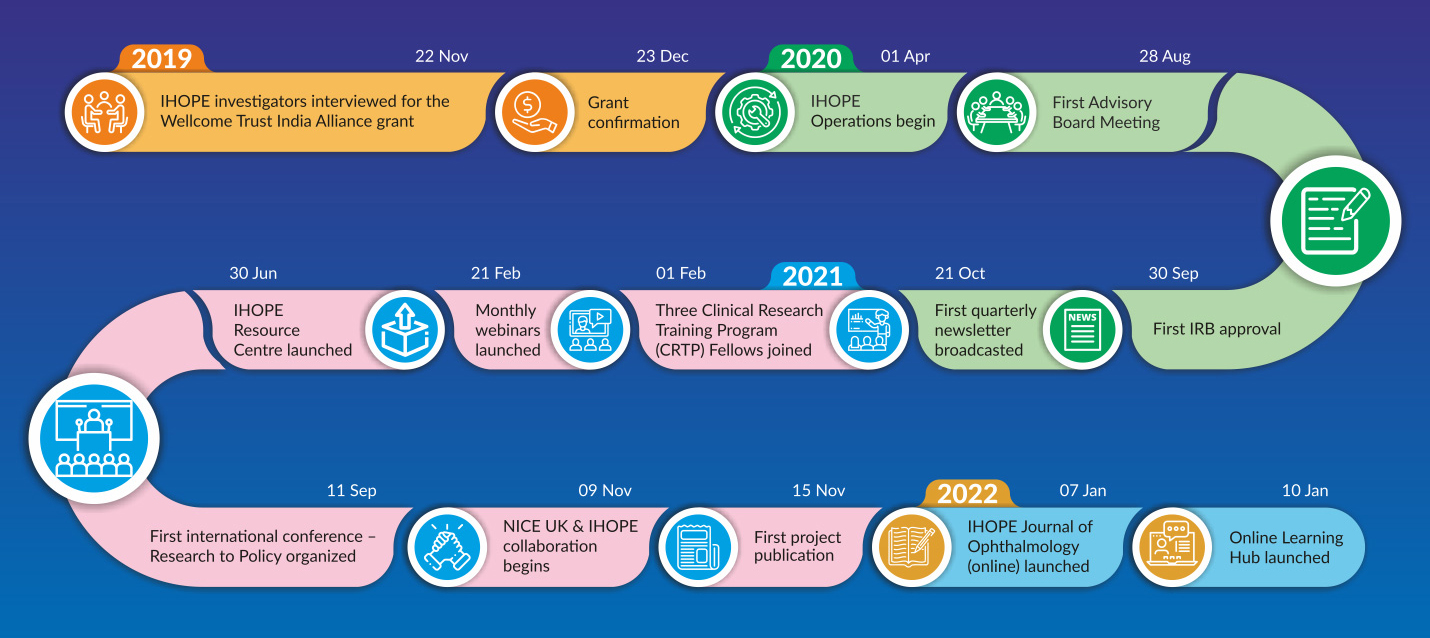 This centre will take advantage of the large clinical data available at LVPEI from the past 30 years across its network, to drive the research at IHOPE. The in-house EyeSmartTM Electronic Medical Record (EMR) system will be leveraged for big data analysis and will form the backbone of IHOPE. While the big data analysis of health data can help us answer important clinical and public health research questions in eye health, data mining for economic-related information in EyeSmartTM will allow us to address relevant questions in health economics. The training program aims to train clinician-scientists in the core areas of the centre leading to the creation of a niche pool of clinically trained influential policy makers in health sector in India. The research tools developed at IHOPE will be useful for health policy beyond eye health, by replicating them in other fields of medicine.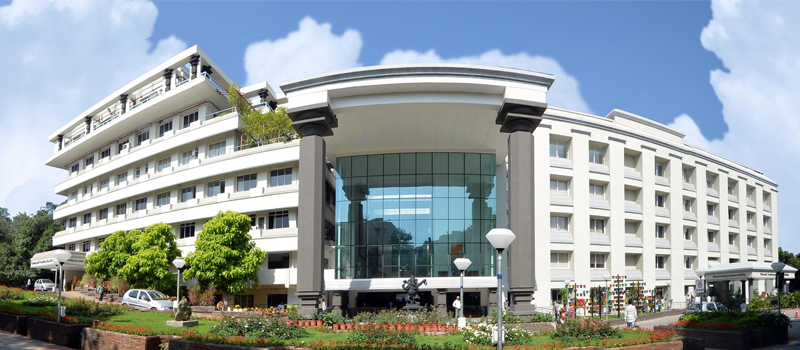 The L V Prasad Eye Institute (LVPEI) was established in 1987 at Hyderabad as a not-for-profit, non- government, public-spirited, comprehensive eye care institution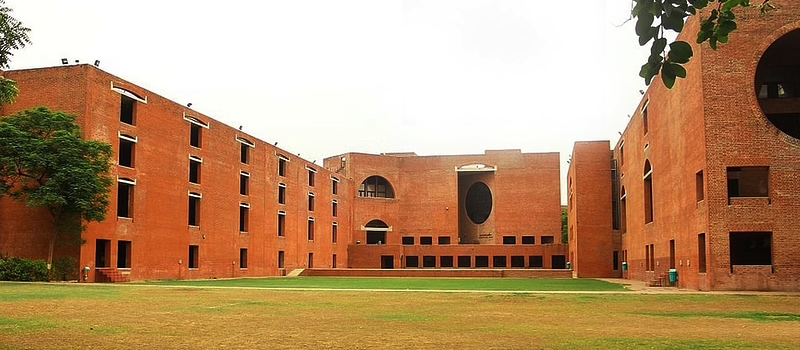 The Indian Institute of Management Ahmedabad (IIMA) was set up in 1961 by the Govt of India in collaboration with the Govt of Gujarat and the Indian industry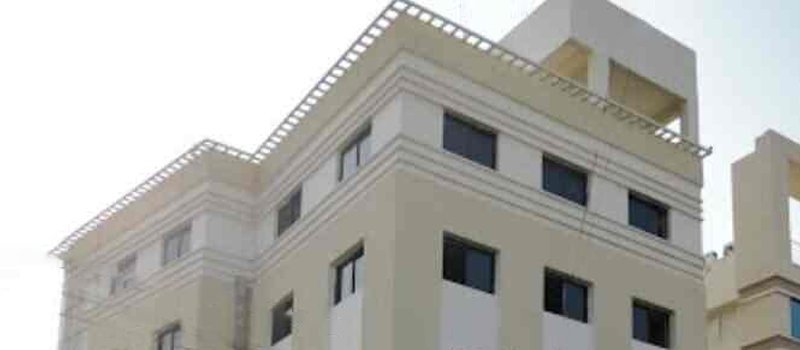 Indian Institute of Public Health, Hyderabad (IIPH) under the aegis of Public Health Foundation of India (PHFI) commenced its activities in 2008
India's land of diverse hue,
Where health outcomes need a breakthrough,
A center blooms with hope anew,
The IHOPE, with a mission true.
The Wellcome Trust and DBT,
Empower this research entity,
With funds to build a legacy,
In health, economics, and policy.
Three institutions collaborate,
To bring their expertise to create,
A hub for research, innovate,
And improve health outcomes in this state.
L.V. Prasad Eye Institute,
Indian Institute of Public Health ignite,
The IHOPE's vision to excite,
And bring their knowledge to new heights.
Indian Institute of Management,
Ahmedabad, with their acumen,
Supports the center's bold ambition,
To drive change with conviction.
In this pandemic year of trial,
The IHOPE's light shines with a smile,
With solutions, they go the extra mile,
To ease the burden, lift the dial.
May this center, with its heart and soul,
Bring forth new knowledge, make us whole,
Transform health care, make it role,
For every Indian to have a goal.
The IHOPE's journey has begun,
A beacon for health research to stun,
With hope, the future's bright and fun,
For India's health, for everyone.